Simplicity and convenience
Hello, I'm Eradh Shams, the author of the Psdmockup.ru project. The service was created in 2019 as a convenient platform for searching and downloading PSD mockups. I often encountered the fact that I could not find a good mockup for a quick presentation of a project, whether it is a website layout, logo or business card. And if it did, the link was either broken or led to a foreign website where you could buy a mockup for a decent amount. For a small project, I couldn't afford it. I decided to make a selection of mockups for myself personally and kept them on my server. After a while there were too many of them, and I made a search filter on the site. This is how PSDmockup.ru was born. A year later, the project had a team, as well as a new section with PSD layouts
Go to catalog
Our mission
I want to assure you: I am for buying and selling mockups. But the Russian market is not yet very developed in this regard, and you have to increase traffic with the help of free mockups. In the near future, we will implement a system of personal accounts, uploading our mockups and selling them through our service, including to the foreign market. Free mockups will remain and will also be uploaded. But for some reason, designers will have the opportunity to earn on their mockups. Yes, and PSDmockup.ru will gain a permanent income in the form of a commission for using the service. In the meantime, the project exists due to advertising and your donations.
Donation
---
Our team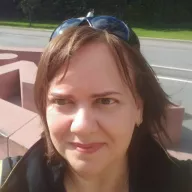 Tatiana Teplukhina
Editor, content manager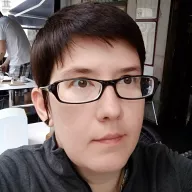 ---
Хотите стать частью команды?
Присылайте свои контакты и работу в jpg. Я посмотрю и свяжусь с вами